LG 32UN880 Ergo Monitor with Ultra HD Resolution and Unique Ergonomic Stand Design
LG are set to showcase at CES in January their new 31.5-inch "Ergo" UHD monitor, the 32UN880. This model is "an innovative ergonomic solution that delivers differentiated value. The unique LG Ergo concept brings together the three key elements of image fidelity, ergonomic design and USB-C One Cable solution for a monitor that delivers unbeatable performance, user comfort and a cleaner desk setup at home or at the office."
The LG Ergo was developed for working professionals and anyone who spends a significant amount of time at a desk. The technologically and ergonomically advanced arm-type stand with its high degree of adjustability enables users to create perfectly customized workstations. The LG Ergo stand can extend outward or positioned close to the wall, moved up to eye-level or lowered to the desk. It can even swivel to face the opposite direction for convenient sharing of information with an office colleague. The Ergo a monitor can be positioned at the perfect height, distance and angle for a far more comfortable and more sustainable user experience.
This unit's USB-C One Cable solution provides 4K imaging, fast data transfer and power for laptop charging through a single, convenient cable. The LG Ergo also replaces the conventional monitor stand-base with a desk clamp to free up more room, while the One Click mount-system makes setting up the display a quick and simple affair.
Spec wise the 32UN880 offers a 31.5″ size IPS panel with a 3840 x 2160 ultra HD resolution. There is a 5ms G2G response time, 60Hz refresh rate, 350 cd/m2 brightness, 1.07b colour depth and 95% DCI-P3 wide colour gamut. HDR10 input is supported but don't expect any meaningful HDR experience here as the screen lacks any local dimming capability. The screen does support adaptive-sync for variable refresh rates up to 60Hz if needed. There are 1x USB type-C, 1x DisplayPort and 2x HDMI connections provided as well as 2x USB ports.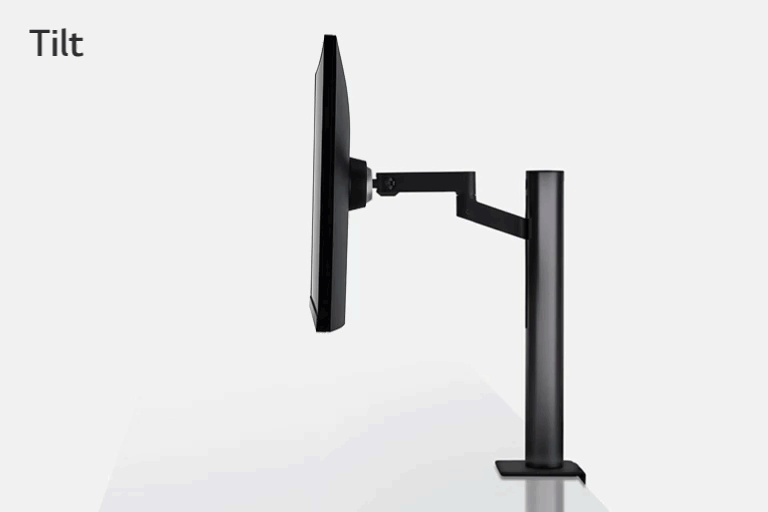 No confirmation of price or release date yet but we believe the panel for this screen is already in mass production so expect the display during H1 2020.
Source: LG
---
News alerts and more – follow us on Twitter
Subscribe to our News RSS feed